The Hidden Dangers of Delivery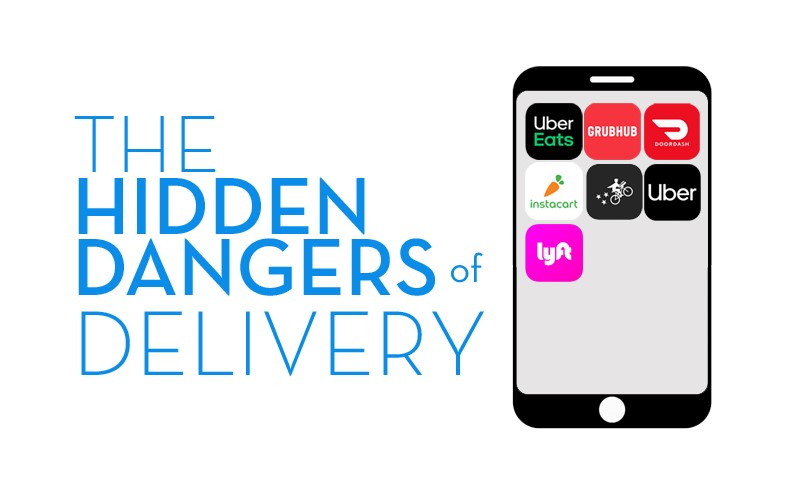 Today, it is easy to pick up a few extra bucks turning your personal vehicle into a delivery service.  Whether it is dropping off food or giving someone a ride, digital companies are constantly developing new ways for average individuals to join the sharing economy.  However, from an insurance standpoint, in doing so you drastically change your personal auto insurance exposure potentially opening yourself up to significant financial loss.
When driving for delivery companies like DoorDash, UberEats, GrubHub, Uber, or Lyft this now becomes what insurance contracts refer to as a "livery" exposure, something typically excluded on auto insurance policies. While insurance carriers have adapted policies to the sharing economy, not all of them have and often times it requires an endorsement to your policy to fill any gaps in coverage.
Although you may have some liability protection under the parent entity you are delivering under, most contracts to not provide physical damage for your personal vehicle. Coverage provided also depends on the company and the contract language you sign at start-up. For example, DoorDash requires your personal auto policy limits to be exhausted first before they will pay; however, if your personal auto policy does not provide coverage for livery exposures, you are likely in trouble.
This is really important to consider before logging on the app and jumping in the car. The same can be said for renting your home on AirBnB or Vrbo. Make sure to talk to your agent about the potential coverage impacts to your policy BEFORE you start delivering.